I hope none of you are sick of the Dubstep yet, because I'm not even close...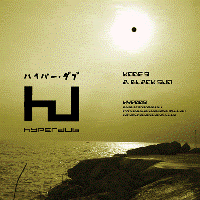 Kode9
, aka Steve Goodman (which is not nearly as Techno), was one of the first Dubstep artists I ever heard, so... well, actually there's not much more to that. He was one of the first ones I heard. So yeah. Anyhoo, he's the founder of the extremely cool Hyperdub label and also holds a Ph.D. in philosophy... which I'm sure helps him immensely in... some way. If you dug the
Joy Orbison record
from a few weeks ago, I'm sure this one will also make your pants happy...

Here's Dr. Goodman showing off all that brainpower and pontificating on stuff via XLR8R..
Smart guy. Top tune. 'Til tomorrow...