Don't hate me too much for this one...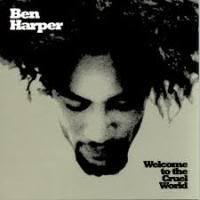 Now, before you go accusing me of posting dirty, dirty hippie music, just hear me out here... because I was a fan of
Ben Harper
way before he became so beloved by the Bonaroo set. Nope, he was just a kid from the Inland Empire with a debut record with some soul whom I saw one evening at the House of Blues on Sunset, wondering why the hell the legendary Roots crew was opening for this guy I never heard of. And I left that night quite impressed with Mr. Harper. Not as impressed as Laura Dern, but impressed nonetheless. I stopped following him after about three records as my tastes migrated more and more towards Electronica, but here's one of the songs that made me take notice that night, and hey... it's still good stuff, so suck it...
Ben Harper - Like A King (ysi)

Now how exactly did that whole Laura Dern thing happen anyway?