That's what people wanna know about today's artist...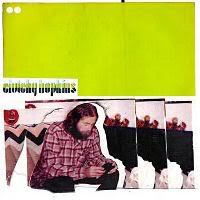 DJ Shadow? Cut Chemist? Madlib? Shawn Lee? Those are just some of the theories out there as to the real identity of the mysterious figure known as
Clutchy Hopkins
. The only thing we can be sure of is that it is almost definitely not the beardy dude on the album covers... although it would be pretty cool if it was. But whomever is responsible, these lo-fi beats are high quality. See what I did there?

And of course, the mystery has been helped by some clever viral marketing. To wit...
Tomorrow... something else!