House-ish because we are rocking a Disco re-edit today, and because it's a blog post title I haven't used yet...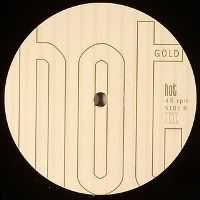 I have been getting out of hand with the collecting of the Disco re-edits lately. Just the latest musical obsession, and sure to be soon replaced by another one (funky Psyche Rock, I'm glancing furtively in your direction) at some point in the future. But yeah, it seems that the relative dearth of new Deep House that's not minimal bollocks is driving me to look for the sexy elsewhere. And disco had nothing if not the sexy (and the large amounts of cocaine). Plus when they beef the old jawns up with some tough House-y beats, like
Social Disco Club
does to Instant Funk's "Bodyshine" (
Salsoul, 1979
and not a cheap piece of vinyl) here, the old is new... and fonkay...
Social Disco Club - Wild Bitch (ysi)

Have a great weekend, all. Monday's post will be #900 on Tonegents, and will include some special exclusive shits. Get ready...