Seriously... but enough of my kvetching... here's some mellowness for your Monday...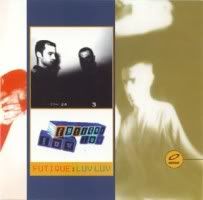 Futique is an alias of one
Taylor Deupree
, who's one of those dudes that does all sorts of stuff... music, photography, art, runs a label... yeah, one of those guys. Fuckin' overachiever. Bet he doesn't have a blog! Who am I kiddin', he's probably got 3. I first became a fan through his Ambient stuff on the Spekk label... like really, really ambient. Like whooshes and then there's a click and then some more whooshes and then the amplified sound of a stove burner then field recordings of frogs having sex and shit. That kind of Ambient. Which I love, don't get me wrong. This one is from a while back, however, and has a beat...

Go check out homie's
photography website
, too... I'm really diggin' it...