Here's one of my summer jams of 2010 right here...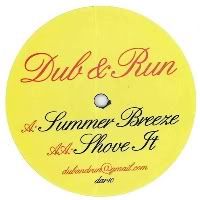 If you would have told me that the first song I ever blogged two different cover versions of would be Seals & Croft's '70s Soft Rock jawn "Summer Breeze", I would have thought it an odd choice, but
here we are
. This one is by renegade Dubstep crew
Dub & Run
, who specialize in this sort of thing. And let me tell you, and I know this is
so
typical for Dubstep, but it's the banjo that really makes this one sing...
Dub & Run - Summer Breeze (ysi)

Now here's the men... and their AWESOME '70s facial hair... themselves...
So maybe I was wrong about the banjo thing. Maybe it was a mandolin. Wouldn't be the first time I had no idea what the fuck I was talking about...