... for after that gigantic multi-media extravaganzapalooza yesterday, we now return to our shoddy regular posting habits...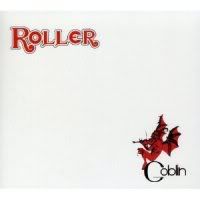 Goblin
were/are an Italian Prog Rock band mostly famous for making weird, creepy music for some of
Dario Argento
's weird, creepy horror films. And when they weren't doing that, they were making weird, creepy music that was not connected to films, but was just weird and creepy for the sake of it. And once in a while they'd get a little funky, even. To wit...

Sorry about the ugly-ass Goear player, but my other shits ran over the bandwidth. But am I gonna pay for more? HELLZ NO! Anyhoo, Goblin also got a bit of a revival when Justice sampled them up for the song... um... I dunno, one of the Justice songs. What the hell ever happened to those guys, anyway? And... that's your post. Good day...