After a 40th birthday celebration involving shots of tequila, this here is about as hard as I can rock it today...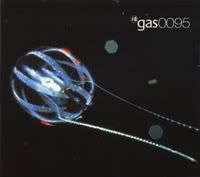 So, turns out there are actually two different Ambient artists out there who go by the name
Gas
. Did you know that? I did not know that. One of the Gasses is the dude who runs Kompakt Records. This is not him. This is a guy named Mat Jarvis and this is the only record he put out under the Gas alias. He's got a few of those, as is the fashion of the day. But yeah, this Gas is a pretty highly sought-after and highly fucking good record. And it's making my head not hurt, which is kinda awesome in it's own right...

If that tune sounds vaguely familiar (which I doubt), it may be because you've seen this video before. It has, as they say, made the rounds. It, also, is kinda awesome...
Okay, made it through. I'm going to put this album on and go to bed...