Super duper busy the last couple of days... I bet you're all havin' the shakes by now, so let us not dilly-dally...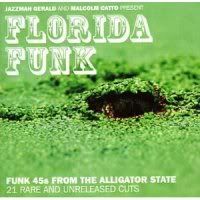 I've got another top-quality reissue label to tip you on today, and that would be
Jazzman Records
out of the UK. They bring nothing but the Funk and Soul Jazz heat... after all, their motto is "We Dig Deeper"... and they ain't lyin', as they keep unearthing nuggets like this...
The Outlaw Gang - Funky Fast Bump (ysi)

If you want any info on this band, you'll have to see if it's in the liner notes of the CD... I hear they're quite extensive. Unlike this blog post, which is over...