Today's episode of House Music Friday is bringing it down a notch from the jackin' jams I've posted the last few times...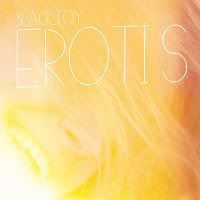 If you're telling me there's an artist called
Blackjoy
, I'm wanting that to be a 300 pound ebony mama, not a skinny little French dude... but guess what? Blackjoy is a skinny little French dude. It's not shocking, just disappointing. Luckily the Disco House & Funk steez he brings are exactly the opposite. Dis some good shit. Vocals on this one by
Sandra Nkake
, whom I hadn't heard of before but it looks like she has a nice following in Europe and I'm diggin' her sound...
Blackjoy - Monilola (ft. Sandra Nkake) (ysi)

Have a good weekend, kids...