It's time for House Music Friday to pay it's once yearly visit to the Round Table of funk...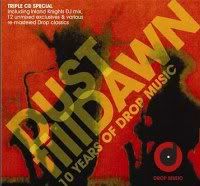 ... which of course is the table around which gather the
Inland Knights
. Okay, so there's only two guys in Inland Knights, so I guess it's a pretty small table. Whatevs. Here's one from the massive 3-disc Drop Music retrospective that came out a couple years back. Just played this one out and it went over quite well, mind you...
Inland Knights - It's On Tonight (ysi)

Those guys just keep churnin' 'em out. And they're not stingy with the mixes either. Here's their latest, available for download at their Soundcloud page. You better grab this sucka...
Ik's world cup mix 2010 by Inland Knights
I could post a different track by these guys every Friday and you'd never get sick of it, but this will be all... 'til next year! In the meantime have a great weekend...