On this, the last day of my thirties, at least the shuffle had the common decency to land on a record that's older than me...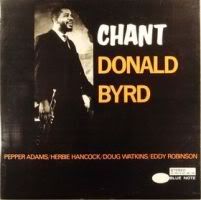 We are enacting the
Honorary "Fuck Gorilla Vs. Bear" One Year Rule
again today (the one where I try to only post an artist once per calendar year) and welcome trumpeter
Donald Byrd
back 'round for another go. And once again we go back to the early years... 1961 to be exact... for another sweet little ditty from "before they was funky". Dig it...
Donald Byrd - You're Next (ysi)

So yep, turning 40 tomorrow. Don't be surprised if I post some Lawrence Welk jawns. Seriously, I have no idea what could happen...