But hey, he's cousins with the dude from T. Rex... you know, the dead one...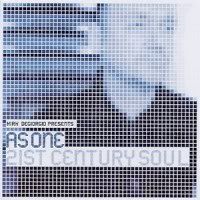 UK producer
Kirk DiGiorgio
is one of those guys. You know those guys. The guys that are so prolific that they record under 53 different aliases so you won't get sick of hearing their name so damn much, and you're listening to something and you look at the credits and you're like, "that's him,
too
? Ah, bite me." As a guy who's lucky to get a half-dozen songs completed in a year, I kinda hate those guys. Anyhoo, As One is probably the Kirkeroo's best-known alias, and the project has tended to be mostly instrumental, mostly electronic, and likes to dabble in the broken beats. That said, here's more of a downtempo track, and a quite uncomplicated one, at that...
As One - Music Is An Open Sky (ysi)

Pretty nice... which is how I'd describe the album. Not amazing, but pretty nice. Worth a gander. See, I don't have to fawn wildly over every single thing. I'll leave that to the Indie Rock bloggers. You know the ones. The ones that, if that silly twat from Of Montreal released a solo album of himself masturbating his cat whilst kazoo-ing to a Casio keyboard bossa nova beat (you know which one I'm talking about), they'd give it 11 stars out of 10. Nope, I keeps it real or something...