Well, after a great weekend full of food and Christmas decorating, I'm in an oddly good mood for a Monday... even despite the fact that my New York Football Giants probably couldn't beat the team from that "Necessary Roughness" movie (featuring Sinbad, Rob Schneider, and the great Scott Bakula at QB, who right now I would take over Eli Manning - because at least the ladies love Scott Bakula. I once ran into Scott Bakula whilst hiking Runyan Canyon with a couple female friends and let me tell you, they were ready to rock Scott Bakula's world. You think Eli gets any love from the ladies, like ever? Me neither... but I digress)...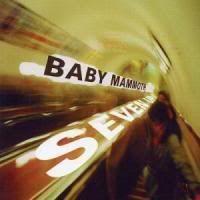 So, Pasty British Dudes #127 and #128 teamed up to form
Baby Mammoth
, the quite prolific duo that were one of the featured acts on the now defunct Pork Recordings, purveyors of quality downtempo tunes. They put out a grip of albums, none of which ever seemed to get proper stateside release, so you either had to plop down like 30 bucks for an import or hope that somehow you'd find a used copy somewhere, which never happened (Fila Brazilia was also the same way). Ah, the days before all the good UK labels got picked up for US distribution... those days sucked. Can you tell I'm just eating up space here because I've got nothin' on these guys? Well, except that they were very, very good at music, and here's a fine example of such...
Baby Mammoth - And I'll See You (ysi)
I couldn't find a copy of this one available for purchase anywhere, so feel free to enjoy this mp3 guilt-free.
You know, Scott Bakula was a heck of a singer, too...
You're welcome, ladies... :P