Hey, hey, it's House Music Friday!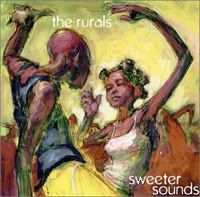 But I'm gonna keep it real short today, due to the fact that I contracted a fuckin' brutal case of food poisoning last night... things I don't even wanna describe flyin' out both ends at the same time... no bueno! So anyways, here's
The Rurals
, on their own
Peng Records
, with a nice, deep vocal track...
The Rurals - Window Pain (ysi)

Enjoy and have a great weekend. It's bound to be better than the night I just had... :P