Ladies and gentlemen, I would like you to meet the undisputed king of bass...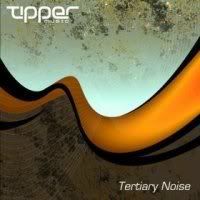 Brit Dave Tipper, who records under the cryptic alias
Tipper
, is a man obsessed with bass. The kind of bass that is not heard, but felt. The kind of bass that makes your bone marrow vibrate. The kind of bass that can cause you to
lose control of your shadoobie control
. Yeah, there's funky nu-school Breakbeats, there's synths, there's samples. Whatever. Tipper, and this song, are about one thing only. Prepare to make your subwoofer tremble with fear...
Tipper - Deez Bass Lessen (ysi)

Holy crap, eh? And if that's not enough, Tipper is also co-owner of
the world's loudest car
. You must read that article. And the best part is, there's actually two of them. That form together into a stereo pair. That makes my man parts tingle. I'd love to see one of the gangsters that rolls around L.A. blasting bad rap from his lowered-down Civic with it's factory Alpine that he thinks is so bad ass run into these monsters some day...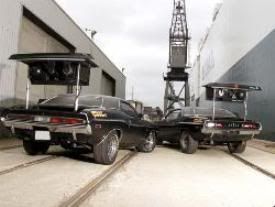 The cars that go boom.
Yeah, that would be pretty funny. I gotta get me one of those...