Another selection from a German record label today... if this keeps up, we may just hear a David Hasselhoff song by the end of the week...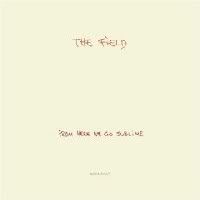 From Here We Go Sublime
, the debut record from Swedish producer Axel Willner, aka
The Field
, has been getting some major love around the blog-o-sphere these days, and with pretty good reason. Although it's out on techno label
Kompakt
, I wouldn't exactly call it techno... it's not all about the thump and has a nice, lush, even ambient texture about it... actually it's even kinda trance-y and though that sounds pretty scary, it's really quite good. Here, see what you think...
The Field - The Little Heart Beats So Fast

Definitely something different for around here, and the album is a nice listen all the way through. Good music for night driving, I would imagine...
---------------------------
And you know what? Fuck it! Here's the Hoff in all his glory! I've been making proclamations lately, and this may very well be the Greatest Music Video Ever Made...
I could start commenting on that, but honestly, I'm just speechless right now. Just don't hassle the Hoff, 'cuz who knew the motherfucker could fly? Imagine a drunk Hasselhoff swooping through your window on his flying motorcycle with a spear in his hand and a chip on his shoulder! Be afraid. Be very, very, very afraid. I just had a nightmare and I'm not even asleep...