I've noticed that in the short run of my shuffle-based blogging, that Friday's selections for whatever reason have turned out to be quite funky. Today, not so much....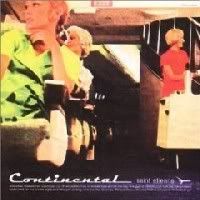 I made a big proclamation yesterday about Led Zeppelin and I'm about to make another big proclamation today.
Saint Etienne
are quite possibly the Greatest Pop Band of the Last 20 Years. Yeah, they have a rabid, albeit small, fan base, but they've been criminally under-appreciated by the mainstream. The members of Saint Etienne pick perfect pop songs out of their teeth after breakfast, I'm telling ya. If all pop music was as good as Saint Etienne, we wouldn't have to bitch all the time about how bad pop music is. If Saint Etienne was the biggest band in the world, the terrorists would throw away their car bombs and start bunny farms.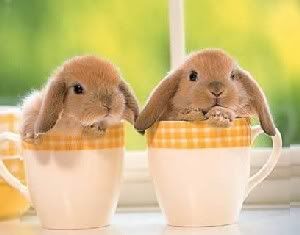 Continental
is a Japanese import, odds-n-sods compilation and it's the only place where this song has popped up. So this perfect little pop song here isn't even good enough to make a proper Saint Etienne album. That should tell you something. Be careful though, it might make ya cry...
Buy It!
I'm a little choked up myself. Just focus on the bunnies, Tone. Focus on the bunnies...
--------------------------
Now, I am not ashamed to admit that I think David Blaine is awesome, at least when he's doing his street magic. But he certainly is ripe to make fun of. This parody, in two parts, is one of the funniest things I've seen in quite a while.
Part 1:
Part 2:
Genius. Makes me wanna borrow a camera and shoot something. Hmm...
Have a great weekend!