Today, an old-school original vs. the new-school remix/remake, but we're not talking about that dreadful BBC covers compilation that just came out, so don't worry...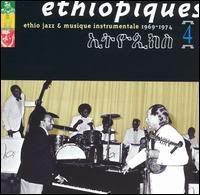 So this Ethiopiques series is pretty darn good if you're into the African vibe... which, as you know, I am. My favorite one of the 3 or 4 I've picked up so far is this one, dedicated almost exclusively to the music of
Mulatu Astatke
, who was so hood he went to Berklee. I'll bet he's stoked the Sox came back and made the World Series. Anyhoo, the sound is a groovy combo of East and West, a little bit Africa, a little bit Jazz, a little bit funk. Those are three good things to be a little bit of in my book...
Mulatu Astatke - Yegelle Tezeta (ysi)

So yeah, that's pleasant... but then a couple of years ago, some guys who call themselves
Nephews of Phela
decided this would be a nice track to soup up for the dance floor...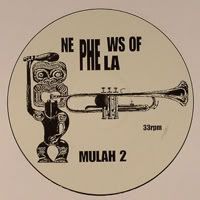 ... and soup it up they did, using a lot of the original but adding on several layers of percussion, effects and a trumpet line... and this track is deadly. Possibly a wee bit long at 12 minutes, but deadly nonetheless...
Nephews Of Phela - Mulah 2 (ysi)
Now I imagine I would be a bad dirty blogger if I didn't give credit where it's due, so I must tell you I picked this track up about a year ago at the great
Captain's Crate
, an essential blog if you like it funky. And I know you like it funky, so don't even front. You can actually still pick up the wax at
Juno
if you like it waxy. And I know you like it waxy, too... pervos. :P