It's not every day that you get to post a song that's title begins with the letter "x", so I'm pretty stoked today...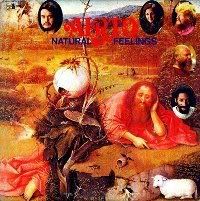 ... yeah, I'm a dork like that. But sure enough, here's Brazilian percussion master
Airto Moreira
and an all-star group rocking a samba like all get out. Dope, dope percussion on this one of course, but Airto's one dope dude. He played with Miles and was sampled by Basement Jaxx, which is a pretty cool combo for starters... but that's just a couple things off a long, long list of steez...
This one's strangely out of print, but you can get it if you know where to look... and I shouldn't have to tell you where that is by now... ;)
And here's a completely unrelated video that's pretty damn hilarious, especially if you are a cat owner... then it's the story of every morning of your life...
For real... friggin' cats...