Short but sweet today, kinda like my laday...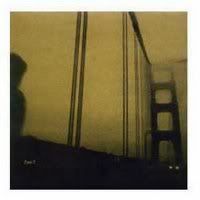 I'm sure most of you need no introduction to
Zero 7
, unless you of course live under rocks... which seems like a silly place to live, but hey, who am I to judge? I live in a peat bog. Anyhoo, at least I can be obscure with the song choice, because that's how us cool bloggers roll. So here's an instrumental track of their very first EP...
Yep, the signature sound was there right from the beginning. And no, you can't find yourself a copy of this, unless...
... but downloading music is wrong, and you will be sued,
even if you are dead
... so don't even try and do a Google Blog search, because that would help the terrorists win and make kittens explode.