Two posts in one day?

Whaaaaa?
You heard me. Because I wanted to give a little blog love (the non-gay kind... not that there's anything wrong with that) to a good friend of mine, and he was kind enough to supply me with a couple of tunes to share with you...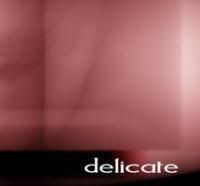 Delicate
is Shawn Lyon, a talented multi-instrumentalist based in L.A. but originally from Idaho of all places. Yes, from the land of potatoes and blue football fields. And though you've probably never heard of him, you've heard his music on plenty of TV commercials... he's one of those guys. But you will hear of him soon. Like, in a couple of seconds when you click the link. The music is atmospheric and a bit brooding, and if you like M83 and that lot, you are gonna love this...
Delicate - Re-Evolution Orange (ysi)
See? I wouldn't steer you wrong, folks! That's not how I roll. And the man can remix, too...
Bjork - Hidden Place (Delicate Remix) (ysi)
So get yourself over to his
Myspace
and friend him up, so when he drops an album you can be the cool kid on the block and say you knew him before he was big. Oh, and if you tell him Tonegent sent you, he will bake you a pie. Any kind you want...