Here comes House Music Friday to put an end to the rampant randomness...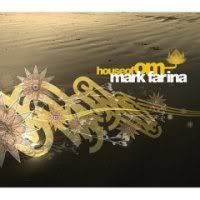 Ah,
Mark Farina
... I don't know of any other DJ who has the ability to be so ridiculously awesome sometimes yet suck giant hairy monkey balls at others. One of the best nights ever was this Melodic party he spun at on Cesar Chavez Boulevard (aka "El Barrio") in this Mexican wedding hall. Stood there in front of him for 4 hours without saying a single word, just once in a while glancing at my buddy with the old "point and bob your head" move to indicate "Day-um! That's some good shit right there!" But then the next time I saw him, he sucked. Very odd. He's had a good track record on CD mixes, though, and this one from S.F.'s always reliable
Om Records
is no exception. Here's a jam from
The Littlemen
, repping Nottingham. That city's been popping up here a lot lately. They makes some good music in Nottingham...
The Littlemen - What's The Time? (ysi)

Love this kind of track. So in the pocket. Big week coming up next week. Take a rest and be ready... and have a great weekend!