It's been a while since I've posted a proper Jazz track...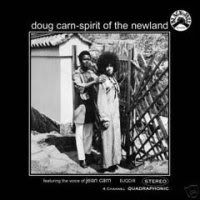 ... so here's some very proper Soul Jazz from keyboardist
Doug Carn
...
Doug Carn - Trance Dance (ysi)

See you tomorrow...
What, you're expecting more? Some comedy perhaps? A little ha-ha with your music selection? What am I, a performing monkey? When you're in clubs, do you walk up to the DJ and ask him to do a little stand-up between tunes? I bet you do, don't you. Hey Mark Farina, tell me a knock-knock joke! Hey Donald Glaude, do five minutes about airplane food! Although I will say that you must, MUST see Miguel Migs' Joan Rivers impersonation. Comedy gold...
Today's post has been brought to you by my lack of imagination... and
Shitto
!
Also available in Family Size!
So, um... yeah.