Hey, did you hear the big news? Brett Farve got traded to the Jets! I'm very excited that Tonegents is breaking this story. I have no idea why none of the major news media are covering it...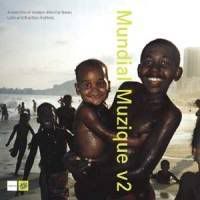 Guidance Recordings is yet another fallen soldier of the Deep House wars. Based out of Chicago, they closed shop in 2004 after a pretty prolific and top-quality run of about 8 years. And while most of their output was 4/4 deepness and downtempo Lounge-vibery, they did put out two of these
Mundial Muzique
comps of Latin/Afro Nu Jazz sounds which were quite smashing. Here, a couple of Italian guys calling themselves
Easydelics
bring a Samba-fied number, which was apparently the only track they ever released. It was comped right and left, though... which makes me wonder why they never followed it up. My guess? They were eaten by sharks. Sharks love eating people...
Easydelics - Berimbau De Osahna (ysi)

Guidance has actually done what Paper Recordings did and opened up an
posthumous online store
. You might wanna check that out. But watch out for the sharks... they're everywhere... and they're hungry.