Today I got something really edgy for ya... I'm talkin' experimental, avant-garde, you name it...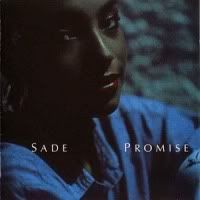 ... okay, maybe not so much. But there's no way anyone can hate on
Sade
, I don't care how often you read Pitchfork or how many Deerhoof shows you've been to. Sade is unfuckwiddable. The voice, the songwriting, the fact that your girl doesn't want to be listening to your obscure-ass music 24 hours a day. Nope, sometimes you have to back away from your "Recently Added Blog Tracks" playlist on your iTunes, sit back, drink some wine, put on some Sade and let the magic happen...

I was once lucky enough to see Sade do a few songs on a tiny soundstage from a seat less than 10 feet away when she played a TV show I was working on. Talk about some chills-down-yer-spine action. But does that make me any cooler than anyone else? Well, actually it kinda does, but I won't let it go to my head... :P