Today we dip once more into the "Who The Hell Are They?" files for another sweet tune by some guy...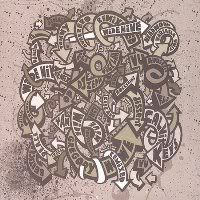 ... this one from a remix compilation on San Francisco's
Wide Hive Records
, a label specializing in the kind of Hip-Hop you'd expect to be made in S.F.... namely the jazzy and cerebral kind. The producer goes by the name of
Dissent
, which quite frankly is a pretty lame name if you want to be all political. Way too polite in it's connotation, you know. We're not exactly worked up to a Rage, but we do Disagree With The Methods Or Goals Of The Machine, and would be happy to tell you so. Meh. Anyhoo, this track is one of those Ursula Rucker-style spoken word things, anchored by a nice bassline...
Dissent - Boundary (Underground Science Remix) (ysi)

Not bad, guy... now just toughen up that name a little bit, ya pansy!