House Music Friday took a bit of an extended break which may or may not have involved it being briefly detained in a Mexican jail, but it's back... now.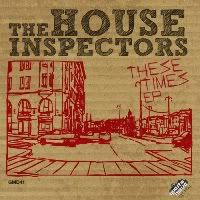 I'm usually somewhat suspicious of House acts that have some kind of "house" pun in their names, but thesed dudes called
The House Inspectors
from Australia are solid...
The House Inspectors - Come Back (ysi)

So yeah, I figured I'd spare you from any crazed rants today... have a great weekend!