Hey everybody! Well after a nice long break it's good to be back and I look forward to another exciting, death-defying, paradigm-shifting and ass-blasting year of the Tonegents Interwebs Musical Spot and Clambake. And what better way to start the year than with the song that was stuck in my head for the last two weeks of '09...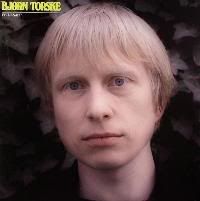 So this
Bjorn Torske
cat looks kinda like a creepy Nordic version of Beck, doesn't he? The kind of dude that would be like, "Hey little girl, come for a ride on my toboggan. I've got cannnnndyyyyy..." Or is it just me? Well, that aside, here's the best use of whistling in a House song since, well... "The Whistle Song"...
Bjorn Torske - Hatten Passer (ysi)

The whole record isn't all House, btw... actually dude is quite odd, as you'd expect from someone from the Nordic part of the world. I think it has something to do with the fjords. How odd is this dude? Well...
So yeah. 2010, folks... saddle up!