Today, the hottest thing to come out of Seattle since Sir Mix-A-Lot...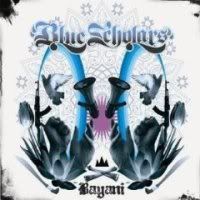 I know, quite a claim... but these two dudes known as
Blue Scholars
are good at the Rap music. I gotta say I especially like this song because, being of a certain age, I get every single '80s reference in it...
Blue Scholars - Morning Of America (ysi)

Hey, rappers on my radio... Why don't you do yourself a favor, listen to some stuff like this and learn to write some fucking lyrics. And before you dismiss that as a rant from an angry old man (which I am... p.s. get off my lawn) I offer you this bit of genius from the current Number 1 Rap song in the nation according to Billboard...

Sittin at the club oo shawty
Walkin past a nigga lookin at me all naughty
Then i said baby wassup
Reach for that hand shake got a hug
Bottles of H got me wit a lil buzz
Up in VIP wit all my thugs niggas
U leaned over and said u want me
Girl when the vallet pull the benz up
Off to the crib shawty where we gon end up

I rest my case. Have a great weekend...