Yo, yo, yo! If it's Monday, Los Angeles must be in flames...
So, before I start today, I'll direct your attention to that sexy new player down there... it's via a site called
GoEar.com
and I think I will use it until that site is shut down by someone, 'cuz it's sexay and now you can listen to the tunes from right here before you decide to make your click to download...
Also it seems my Box account has overrun it's bandwidth, so, um... thanks. I guess that means you're digging what I'm posting. But unfortunately that means some tunes won't be available for a little while... but whattaya gonna do? Maybe I'll find me some Interwebs with wider tubes... but I ain't payin' for 'em, so suck on some zshare for the time being... you know you like the porny ads that pop up on that site, so don't even front... anyhoo, tunes...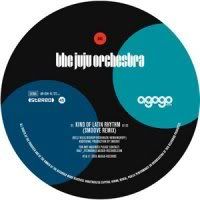 The Juju Orchestra
come from Germany and have an awesome band name. Actually, any band with "orchestra" in the name is gonna get a listen from me. Except for actual orchrestras... that shit is boring. Nah, I'm just kidding... I'm down with the Classical... played it for years. But yeah, I like that name for some reason. And um... well that point's pretty well made, moving on... The Juju Orchestra, like so many German outfits, it nuts for the Brazilian beats, and on this record they get remixed by
Mo'Horizons
, who are also German, and as the title suggest, put some funky beatwork to it. And I think the vocals are by Terry Callier, so bonus points for that...
The Juju Orchestra - What Is Hip? (Mo'Horizons Funk Restyle) (ysi)

Yep, as you can tell, I don't have a lot to add today. Maybe I should stop drinking so much paint thinner on the weekends... oh well, there's always tomorrow... :P