Greetings, Bonjour, Guten Tag, Buon Giorno, Hola and Konichiwa, bitches! It is with great pleasure that I present to you the 500th post of the Tonegents Musical Interwebs Page and Ice Cream Social. Yep... I apparently have a lot of freakin' free time. But you folks seem to be at least minimally entertained by my assorted music selections, informational tidbits and dick jokes, because last night (quite coincidentally) saw page view number 75,000 as well. So thanks to all of you! Here's a little something I whipped up to mark the occasion...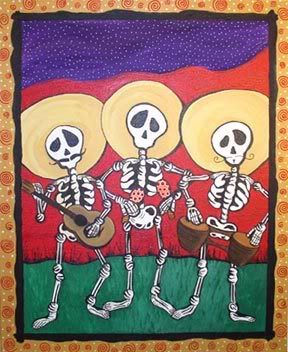 Tonegent presents "El Gigante Estupendo Muestra Spectacularrrrr!"

(Continuous Mix - 75:44 - 86.67Mb @ 160kps)


1) Vera Hall - Trouble So Hard
2) Lalo Schifrin - Danube Incident
3) Camille Yarbrough - Take Yo Praise
4) Isaac Hayes - Walk On By
5) Marlena Shaw - Woman Of The Ghetto
6) Kool & The Gang - Jungle Jazz
7) The Chi-Lites - We Are Neighbors
8) Lulu - Love Loves To Love Love
9) Breakwater - Release The Beast
10) Locksmith - Far Beyond
11) Buari - Advice From Father
12) Gwen McCrae - All This Love That I'm Giving
13) Oliver Cheatham - Get Down Saturday Night
14) Stargard - Wear It Out
15) Bolivar - Merengue
16) Chicago - Street Player

The theme of this mix, you may be able to tell, is that it is comprised of the original sample sources used in some of the biggest electronic songs of all time. Who sampled what, and for what song? Well, I want you to tell me. That's right, a contest! Whoever sends me a list of the 16 electronic tunes that sample these 16 songs wins whatever tunes they want (that I have, of course) from the electronic artists involved. Pretty cool, eh? I mean, you didn't think I was actually gonna throw down any money for a prize, did you? Because that would be silly. So leave your answers in the comments, and if you're a regular reader, leave a shout there, too. I'd love to know just who's been reading all the pointless drivel I've been spewing 'round here...
Thanks a ton and enjoy the mix!