You may experience a little head-scratching upon seeing today's selection, but hear me out, dear readers...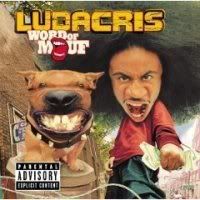 Now, I'm quite aware that I often rail against crappy current Hip-Hop on this site, and I stand by my assertion that 99% of it is complete shite. BUT... I also stand by my other recurring assertion... that if you can't appreciate all kinds of music, you don't really like music. So, yes, there are actually some current Hip-Hop songs that are very good. And 83% of those songs are good because they have a hook sung by Nate Dogg. You get Nate Dogg to sing your hook, you are pretty much guaranteed to be able to afford some new dubs for your Camry. Dude wakes up in the morning and poops gold records. To wit... there aren't a whole lot of Ludacris songs worth wasting your time listening to, but this one is an exception...
(MP3 REMOVED BY THE MAN)
Horribly misogynistic? Sure! But fuck it... it's a damn catchy hook. That's what Pop music is about, folks. I read that Nate Dogg recently had a stroke and is recovering from some paralysis on one side of his body. Hopefully he will have a full recovery and keep crankin' out the hits... Pop Rap needs him! Because otherwise it's 50 Cent and all those douchebags, and we don't need any more of that...