Man, I remember the days when I could stay up past 9pm and not feel like crap the next day... but now I am just an old man...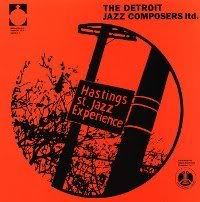 So yeah, gonna keep it quick. This really good record was a one-off project which you can read about in some detail at
this fine blog here
. Vocal Soul Jazz at it's finest...
Detroit Jazz Composers Ltd. - Yes Lord (ysi)

I just hope I can recover in time to watch McCain pathetically try to "kick Obama's you-know-what" tonight... hah! Good luck tryin' with those robot arms of yours, old man... maybe you can smash him with that growth on your face or something...