In the midst of all of this Blog-achella business, let us not forget that it's House Music Friday!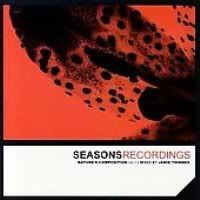 Today's another one of those days where there's not a whole lot of info I can give ya.
2nd Shift
are a couple of L.A. guys, this much I know. Seasons Recordings was a local label that put out some good quality stuff, bringin' the deepness... this one's picked from a mix, so there's a little bit of stuff goin' on at the beginning and end... deal with it! :P
2nd Shift - Somethin' Else (ysi)

And thus concludes (with the exception of the tune), the most boring post in the history of this blog.