Okay, before we get back to Blog-achella and
yet more
Indie Dance flavor-of-the-blog-week acts, its time for one of the masters' first appearance at Tonegents...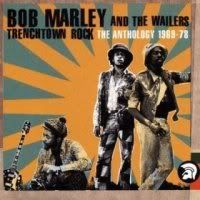 It really kinda sucks how
Bob Marley
's music, for a lot of people, has become synonymous with drunken white frat boys, but pretty much anyone who's gone to college in the US at any school with a "fraternity row" knows what I'm talkin' about. Rich white kids get their first taste of the ganja and it's "No Woman, No Cry" at top volume while they do keg stands in the front yard... and then comes the date rape. Yep, once again, white people ruin it for everyone. It's literally made many people I know unable to stand hearing any of Bob's songs... sigh. But I decided to transfer my spite directly to the frat boys, sparing Bob the wrath, because he was pretty darn good at music...
Bob Marley & The Wailers - Brand New Second Hand (ysi)

Ha! See what I did there? I gave you one Peter Tosh sang on... curveball! But anyhoo, if you can relate to my little rant above, give Bob another chance. One.