So, do you like your dub with a side of sexually confused?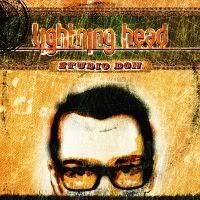 Okay, I'll explain.
Lightning Head
is an alias for Glyn Bush aka Bigga Bush of the awesome-but-now-defunct Rockers Hi-Fi. Now, upon meeting someone who goes by such a name and produces such music, one would assume that this person was quite possibly a large, dreaded black man. One would be mistaken. Actually, Mr. Bush is a large, white, skinny... cross-dresser. Well, I don't know if that's how he rolls 24/7, but he was on the night I met him. Make-up, mini-skirt, the works. Bit of a surprise, to say the least... not that there's anything wrong with that. But hey, doesn't matter when you make good tunes, and that's what Mr. Bush does... so throw on your favorite sundress and check out the heavy heavy dub stylee...
Lightning Head - Stilla Move (ysi)

Rude bwoy, er... girl... er... whatever...