House Music Friday is gettin' all vibey on yer ass...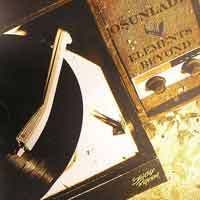 Yeah, man, it's like spiritual and shit... but what do you expect when the maker of the music apparently walks around with a bone in his nose. Hey, just check out
Osunlade
's photo on his website if ya don't believe me. Dude is down with his
Yoruba
heritage, so you better recognize, whitey. Anyhoo, Osunlade has been putting out that super-deep, spiritual, "Body & Soul" style house for years, and although his music isn't exactly peak-time, throw-your-hands-in-the-air stuff, it's certainly very powerful...
Osunlade - A Cloudy Mist (ysi)

Maybe more for the head than the feet, although I always liked to hear this kinda stuff as the sun rose outside on a Sunday morning.
But check it out, dude was a bit of a "pop" producer before he went all native, and believe it or not, is the bro responsible for this...
For real! And if that doesn't get you pumped for the weekend, I don't know what will... have a great one!