So, I'm starting to wonder... if I move to England, will I suddenly become better at making music?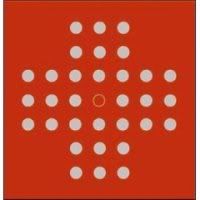 I mean, I'm already bald and pasty white, so maybe it's the locale that's the key. Maybe there's something in the water, and I'm not talking about used syringes... because here's pasty British dude #274, aka Justin Crawford, aka
Only Child
, and yep, he's damn good at music. One of the top-billed artists on Mark Rae's now-defunct Grand Central Records, dude rocks quality tunes of many varieties. Here we get some chilled Broken Beat styles from the album
Solitaire
...
Only Child - I Love You So (ysi)

This disc also comes as a double-pack with an extra CD of remixes, which I'd highly recommend if you're into spending some major ducats. And you're all filthy rich, I know it.
On an unrelated note, I'm kinda sad to see the Golden Globe awards cancelled because of the writers' strike, because nothing is more entertaining than seeing your favorite celebrities completely shitfaced, which is what they are at that show more often than not. I particularly remember Quentin Tarantino a few years back, but dammit, the YouTubes have failed me. Oh well, take my word for it... and get shitfaced on Sunday for your favorite nominee!