Keepin' it funky today, with a record I recently stumbled upon and just love...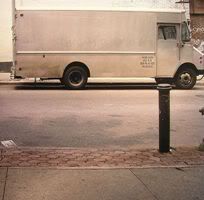 Now, when I was out and about in the scene in SoCal in the late '90s, the funky breaks were big. I particularly remember the Fresh Produce parties... good times! But I'm not so sure about what's going on these days, because I'm an out-of-touch old fogey. Sure, you got your Plump DJ's and Stanton Warriors and stuff, but the sound seems quite different, cleaner and tech-ier. Now, I know nothing about the Dutch DJ
Badboe
that I didn't read off his Myspace page, but lemme tell ya, this kid is bringin' tha real breaks biznezz back. A total throwback record for me, raw and dirty and sample-riffic and funky as fuck...
Badboe - Loose Your Funky Self (ysi)

Yeah, if I ever got my geriatric ass out dancin', I would shake it 'til I needed a hip replacement to that one... hmm, I like that phrase... I should put it on a T-shirt or something...