Ah crap, is it Monday already?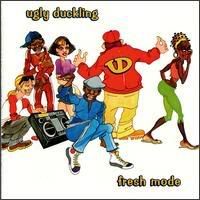 How the heck did that happen? Oh well, guess you're going to be wanting some music then, huh? Okay,
fine
... So, today the shuffle lands on Long Beach, CA rappers
Ugly Duckling
. These guys are along the lines of Jurassic Five with that "back in da day" sound. Here's where I promise not to go on a "New Rap Sucks!" rant...
Ugly Duckling - Now Who's Laughin' (ysi)

Okay, look... I'm trying to not smoke today, and although it's been only three or four hours, my sanity is teetering on a very narrow ledge right now. I can barely remember my own name, so I apologize if this post seems scattered. Wait, who are you? Why am I typing this?...